Michelin Introduces New Agricultural Trailer…
Expands Popular Sprayer and Tractor Sizes
The new MICHELIN® TRAILXBIB® ─ for slurry wagons, spreaders and trailers ─ is designed for outstanding endurance, prolonged tire life and low soil compaction. Co-developed with farmers from several continents, the MICHELIN TRAILXBIB is air-systems ready and designed with MICHELIN VF Ultraflex Technology to help reduce soil compaction and optimize yields. The tire has a low-pressure impact in fields and is puncture and aggression resistant. The MICHELIN MACHXBIB ─ a radial tractor tire often used in soil preparation, planting and treatment ─ is now available in two additional sizes, 600/70 R30 and 600/65 R28, with an increased speed rating. The MICHELIN SPRAYBIB ─ a radial high-clearance sprayer tractor tire able to operate at lower air pressures than a conventional narrow tire ─ is now available in a VF 320/90 R46 size.
Open »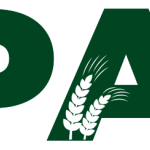 Michelin, BFGoodrich Join Ram AgPack for…
MICHELIN SprayBib portfolio expanded
Michelin and BFGoodrich will now offer exclusive rebates on tire solutions ─ from tractors to trucks to toys ─ as a part of a powerful package of farm and ranch management products and tools designed with growers and ranchers in mind. a certified, elite agriculture dealership. Known as Ram AgPack, the program's goal is to save American farm and ranch customers thousands of dollars after they purchase a truck on products and services they can use in running their business. The Michelin/BFGoodrich discounts include : Michelin agriculture and Ultraflex products Michelin X TWEEL airless radial for skid-steers, UTVs, ATVs, mowers and golf carts Michelin off-road bias, telehandler and forklift Michelin light truck BFGoodrich commercial truck BFGoodrich light truck In addition, the MICHELIN® SprayBib™ portfolio will be expanded to include three new additional sizes of Michelin's popular VF (Very High Flexion) high-clearance sprayer tire offering ─ VF 320/90R54, VF 320/90R50 and VF 380/80R38.
Open »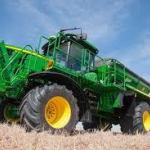 Michelin Introduces Tire for Self-Propelled…
The MICHELIN® FloatXBib™ is a dedicated tire solution for self-propelled spreaders for use with a high-load capacity in agricultural applications. Now available in IF 1000/55 R32 CFO size, this is Michelin's first IF, or increased flexion, CFO flotation tire. The MICHELIN FloatXBib has an innovative, patent-pending tread design to provide for better yields, greater comfort and increased productivity. The tire protects against soil compaction, reduces plant damage and provides comfort on the road.
Open »
Michelin Adds Two Low-Pressure Trailer Tire…
Now available in 28LR26 and 800/60R32 sizes, the MICHELIN® CargoXBib™ High Flotation (HF) is a low-pressure transport tire for use with trailers, spreaders and slurry tankers with a high-load capacity in agricultural applications.
Open »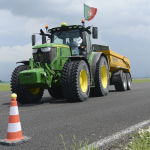 Michelin Launches New Tractor Tire for Heavy…
Michelin is launching the MICHELIN® RoadBib tractor tire to make tractors more versatile and as effective on road as off. The RoadBib is an exceptional fit for uses such as manure and silage hauling; spraying and spreading tasks; and public works projects where the tractor travels more miles on the road than in the field.
Open »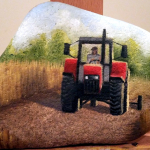 Michelin Celebrates the Spirit of…
Michelin North America introduces #MichelinRocks, a nationwide painted-rock initiative. Travelers participate by painting a rock and sharing its photo on designated social media channels. Using properly acquired rocks, participants in Youth or Adult categories may create their own painted rocks for a prize: one side should feature their favorite vehicle for travel (such as a car, RV, bicycle, plane, SUV, motorcycle, bus, truck, camper, UTV), and the other side should include the #MichelinRocks hashtag.
Open »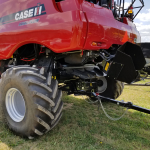 Just in Time for North American Harvest, …
CerexBIB 2 is designed to offer the best load…
Farmers are using ever-larger machines to perform at high-load capacities while maintaining low pressures in the field. The MICHELIN® CerexBIB® 2 with IF and VF CFO+ designations innovatively push the load and pressure limits for combine harvesters and other large harvesting equipment. CerexBIB 2 is available now in nine front sizes and seven rear sizes.Michelin's CFO+ technology offers a second and lower 6 miles-per-hour (mph) cyclic loading table over the standard CFO of one 10-mph cyclic loading table. Farmers may gain up to a 10 percent bonus in load-carrying capacity at the same pressure, or the option of carrying the same load at lower pressures to maximize floatation and traction and minimize soil compaction. Michelin designed and tested these tire innovations in collaboration with leading equipment manufacturers. The CTIS-enabled CerexBIB 2 tire is engineered to ensure optimal harvest time despite soil conditions.
Open »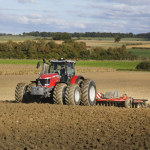 Michelin Showcases New Agriculture…
Michelin is launching two new MICHELIN® tires ─ MICHELIN® CrossGrip and MICHELIN® AxioBib2. The new MICHELIN CrossGrip is a four-season, multipurpose radial tire for road, grass and snowy conditions designed for high-load-capacity use on loaders, backhoes, telehandlers and tractors. The MICHELIN AxioBib2, a high-traction capacity radial VF (very high flexion) tire for mid- and high-powered tractor loads running with low pressure on a standard wheel that is CTIS-ready and has the best load index (650mm) on the market .
Open »
Michelin Strengthens its Global Leadership…
Michelin and Camso join forces to create the…
Michelin and Camso today reached an agreement whereby Michelin will acquire Camso whereby the two companies' off-the-road (OTR) operations will be combined to form a new division to be managed from Quebec. Led by a set of common values and a strong tradition of innovation and R&D at both Michelin and Camso, the strategic partnership makes the newly created entity the world leader in OTR mobility. Camso has been designing, manufacturing and marketing OTR mobility solutions since 1982. Camso is a market leader in rubber tracks for farm equipment and snowmobiles, and in solid and bias tires for material handling equipment. It also ranks among the top three players in the construction market, in track and tire solutions for small heavy equipment. With strong customer awareness of its CAMSO and SOLIDEAL brands, joining forces with Camso, Michelin will create the world's number one OTR market player.
Open »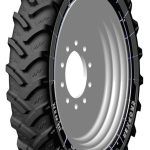 Kleber Introduces Spray Tire for Narrow-Row…
Kleber is introducing a new agricultural radial tire for the North American market. The Kleber Cropker answers the farmer's narrow tire needs for equipment of small and medium capacity, self-propelled sprayers, towed equipment and tractors. For use with crops that require narrow tires (between 9- and 12-inch section widths), including beets, strawberries, cane, grapes and other small crops — this tire is designed to provide the benefits of optimized traction, a self-cleaning tread pattern, robust construction and improved plant protection.
Open »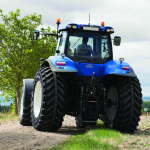 Michelin Showcases Technical Leadership in…
Michelin innovation drives change, provides…
At this year's Farm Progress show, the nation's largest outdoor farm event, Aug. 29‒31, in Decatur, Ill., attendees will have a look at the future of MICHELIN® agriculture tires. Following the innovations demonstrated during Movin'On, Michelin's international mobility summit held recently in Montreal, several prototype tires will be showcased in booth #621 to demonstrate Michelin's technical leadership and game-changing solutions for the challenges faced by today's farmer. Michelin's challenge is to equip today's powerful, technically-advanced machines with tires that will improve useful power transmission, agronomic efficiency and operational performance, while protecting the soil and reducing fuel consumption.
Open »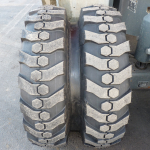 Michelin Introduces Power Digger to North…
Michelin introduced its newest compact-line tire today designed for construction applications - the MICHELIN® Power DiggerTM10.00-20. It is a bias tire designed for wheeled excavators with a dual fitment for both original equipment and replacement applications.
Open »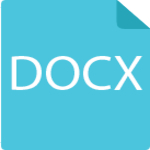 Michelin to Demonstrate Low-Pressure…
Company to unveil two new high-horsepower tractor…
One of the most effective ways farmers can improve yield is to minimize soil compaction by using tire fitments that are designed to operate at lower air pressures compared to standard radial tires. At the Ag in Motion Show, Western Canada's outdoor farm expo on July 19-21 in Saskatoon, Saskatchewan, attendees will clearly see how MICHELIN low-pressure agriculture tires can reduce soil compaction and increase yield. In addition, Michelin is introducing three new tires sizes for North American farmers. The following new tire models, designed for tractors, telescopic handlers and loaders
Open »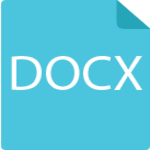 Michelin Unveils Three New Ultraflex Tires…
Low-pressure agriculture tires from Michelin…
Michelin is introducing three new tires for North American farmers that are designed with Michelin Ultraflex Technology, an innovative tire and casing design that promotes soil protection, fuel savings, longer service life and greater endurance. MICHELIN® SprayBibTM VF 480/80R46 177D MICHELIN® SprayBibTM VF 380/90R54 176D MICHELIN® CereXBibTM IF 1000/55R32 CFO 188A8
Open »