Michelin Introduces New Agricultural Trailer Tire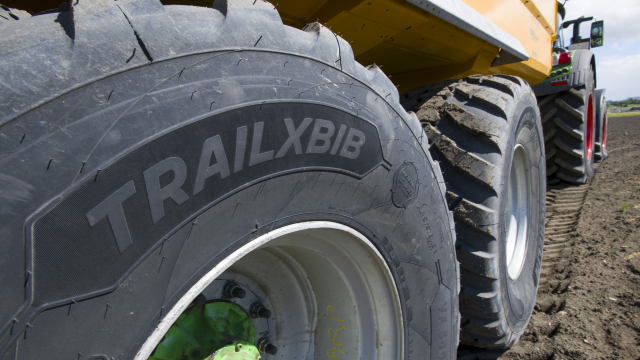 michelin-trailxbib.jpg
Michelin is launching the TrailXBib – a brand new range of agricultural tyres for trailers, spreaders and slurry tankers.
Expands Popular Sprayer and Tractor Sizes
The new MICHELIN® TRAILXBIB® ─ for slurry wagons, spreaders and trailers ─ is designed for outstanding endurance, prolonged tire life and low soil compaction. Co-developed with farmers from several continents, the MICHELIN TRAILXBIB is air-systems ready and designed with MICHELIN VF Ultraflex Technology to help reduce soil compaction and optimize yields. The tire has a low-pressure impact in fields and is puncture and aggression resistant.
The MICHELIN MACHXBIB ─ a radial tractor tire often used in soil preparation, planting and treatment ─ is now available in two additional sizes, 600/70 R30 and 600/65 R28, with an increased speed rating.
The MICHELIN SPRAYBIB ─ a radial high-clearance sprayer tractor tire able to operate at lower air pressures than a conventional narrow tire ─ is now available in a VF 320/90 R46 size.
read more