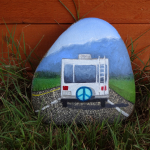 Michelin Celebrates the Spirit of…
Michelin North America introduces #MichelinRocks, a nationwide painted-rock initiative. Travelers participate by painting a rock and sharing its photo on designated social media channels. Using properly acquired rocks, participants in Youth or Adult categories may create their own painted rocks for a prize: one side should feature their favorite vehicle for travel (such as a car, RV, bicycle, plane, SUV, motorcycle, bus, truck, camper, UTV), and the other side should include the #MichelinRocks hashtag.
Open »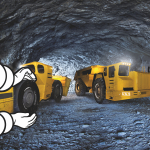 Michelin Offers Two New Underground Mining…
Michelin North America, Inc., is launching its most aggressive answer for underground mining tires, specifically made for loaders and transport machines operating in extreme conditions. The MICHELIN X Mine D2 Pro and the XSM D2+ Pro Line of tires is designed with three key benefits: increased load capacity, improved tire life and improved aggression resistance.
Open »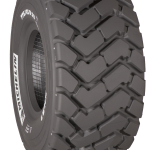 MICHELIN Earthmover Adds Two New Sizes for…
Safety, productivity and comfort improved for…
MICHELIN Earthmover® today announced the launch of two new sizes of the MICHELIN® XHA 2, a loader tire for small- and medium-sized wheel loaders used for material handling in quarries and mines, sand, gravel, logging and waste management. The 17.5R25 size is targeted for small-wheel loaders, while the 775/65R29 size is targeted for medium-wheel loaders.
Open »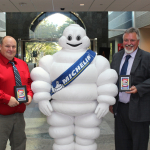 MICHELIN Collaboration with TIA Offers New,…
Hands-on technician training validates experience…
MICHELIN Earthmover® today announced that it has launched a new 300-level training and certification course in association with Tire Industry Association (TIA) to certify dealer and industry service technicians who specialize in fitting earthmover tires. The multi-day technician certification class is designed for technicians with at least three years of active, hands-on OTR experience to demonstrate safe application of industry-accepted procedures and skills. With a focused and small class size, the training is facilitated by TIA Certified ETS Instructors who are dedicated to reinforcing both TIA and Mine Safety and Health Administration standards.
Open »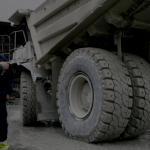 MICHELIN Introduces New Rigid Dump Truck Tire
XTRA LOAD Tire Range Provides Productivity…
Michelin Earthmover today announced the next generation of rigid dump truck tires with the introduction of MICHELIN® X®TRA LOAD GRIP and the MICHELIN® X®TRA LOAD PROTECT. The first-ever "3-star" 24.00R35 tire size on the market1, the new MICHELIN XTRA LOAD range will allow users to increase load capacity or accommodate faster speeds to maximize productivity.
Open »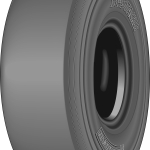 New MICHELIN X STACKER 2 Tire Improves Reach…
Tire Meets Port and Container Terminal Efficiency…
Michelin Earthmover today announced a new, more advanced port tire for use on reach stackers that quickly transport cargo containers short distances at an intense pace to stage them in rows at the world's ports, as well as at inland and intermodal container terminals. The new MICHELIN® X STACKER® 2 18.00 R 25 E3 tire is now available for this demanding market.
Open »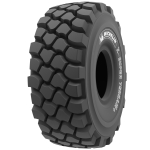 New MICHELIN EARTHMOVER X-Super Terrain+ to…
55-ton haulage tire will be offered as Volvo A60H…
The new MICHELIN X-SUPER TERRAIN +800/80R29 E4 TL** (2-star) will make its debut on Volvo's new A60H, the market's biggest articulated dump truck during MINExpo 2016, being held in Las Vegas Sept. 26-28.
Open »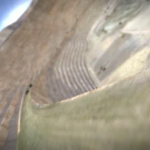 New Surface-Mine Tire from Michelin Reduces…
MICHELIN XDR3 MB4 provides increased tire life…
In development testing for the last six years, the MICHELIN® XDR3® MB4 surface mine-haul tire — developed for a range of rigid dump trucks of up to 400 ton trucks — is designed with new compounds and a revolutionary, new tread pattern which provides exceptional tire life, increased by a minimum of ten percent without any compromise on TKPH (1).
Open »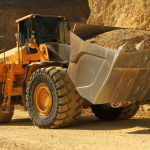 New Michelin Loader Tire Beefs Up…
MICHELIN XTXL E4/L4 incorporates new technology…
MICHELIN Earthmover has introduced a loader tire designed with improved casing protection, a reinforced casing ply and Michelin's patented reinforced bead zone.
Open »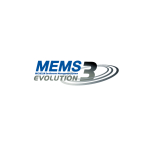 NEW VERSION OF MICHELIN EARTHMOVER…
MICHELIN MEMS Evolution3 is next generation of…
MEMS Evolution3, the most widely used tire-monitoring system in the world, provides mining operations managers with advanced, real-time data about tire temperature and pressure conditions.
Open »